Permanent residence in Austria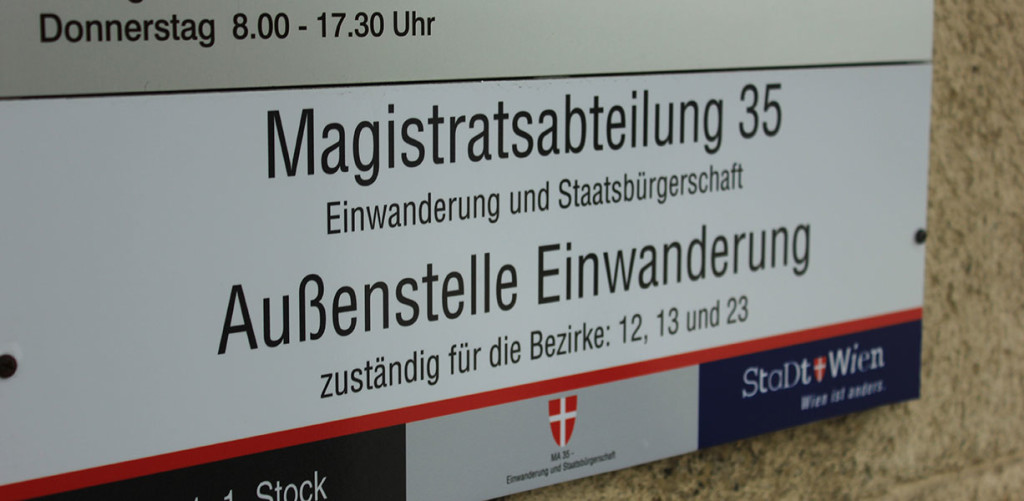 The process of acquiring permanent residence in Austria differs depending on your present citizenship. EEA citizens and Swiss citizens form one group while third-country citizens form the second group. The process is different for each group, which we will show in a bit more detail.
Note: While command of the German language is not a necessary condition in order to apply for all types of residence permits, a sizeable amount of the information resources is only available in German. You will also be required to provide authorized translations for official documents in other languages, so getting a German speaking friend to help you in the process is a great idea.
EEA and Swiss citizens:
If you are a citizen of any of the EEA states (EU states plus Norway, Liechtenstein, Iceland) or Switzerland, you will be required to apply for a confirmation of registration within four months of your arrival in Austria. The criteria for EEA citizens and Swiss citizens to do so are as follows:
Must be employed or self-employed in Austria or
Have adequate means of subsistence to support themselves and their dependents and have sufficient health insurance coverage for themselves and their family members or
Attend an Austrian school or recognized education facility as a main purpose of their stay and earn a secure living and have a sufficient health insurance coverage.
If you qualify for an extended stay, you will have to register with the competent residence authority in order to receive a registration certificate ("Anmeldebescheinigung"). In Vienna that is the Municipal Department 35 (MA 35), which has a separate branch for EEA ("EWR" in German) citizens in Vienna's 12th district:
Magistratsabteilung 35 – Fachbereich Einwanderung – EWR
Arndtstraße 65 – 67
1120 Wien
1200 Wien, Dresdner Straße 93, Block C
You will need the following documents:
A current passport or personal ID, and additionally:
Confirmation from your employer or documentation proving you are self-employed, or
Proof of adequate means of subsistence (bank statement etc.) to support yourself as well as proof of sufficient health insurance coverage, or
Proof of admission to a school or educational institution as well as proof of sufficient health insurance coverage and a statement or other proof declaring adequate means of subsistence.
More information regarding the process for EEA and Swiss citizens can be found here:
General Information for EEA Citizens and Swiss People- help.gv.at
Mobility of Union citizens and their family members within the EU – migration.gv.at
Third country citizens:
Third-country nationals are people who are neither EEA citizens nor Swiss citizens and who intend to stay in Austria for more than six months. In this case, they require a residence permit, unless they possess a right of residence according to Union law.
Residence permits are granted for a specific purpose and might be dependent on employment from a specific employer or meeting particular requirements and quotas. There is a variety of different types of residence permits, depending on the level of qualification of the applicant. You can find additional information regarding the possible types of residence permits on help.gv.at.
Red-White-Red Card:
If you are a third-country national, in most cases the best option to get you on track to permanent residence in Austria is applying for a Red-White-Red Card. The Red-White-Red Card facilitates the immigration of qualified third-country workers and their families, with a prospect of permanent settlement, based on personal and labor-market criteria. Cards are issued for a period of twelve months and entitle the holder to fixed-term settlement and employment by a specified employer.
The following persons are eligible for a Red-White-Red Card:
Very highly qualified workers
Skilled workers in shortage occupations
Other key workers
Graduates of Austrian universities and colleges of higher education
Self-employed key workers
More information regarding the application for a Red-White-Red Card can be found here:
Permanent immigration – Red-White-Red Card – migration.gv.at