Affordable cafés and restaurants to look for in Vienna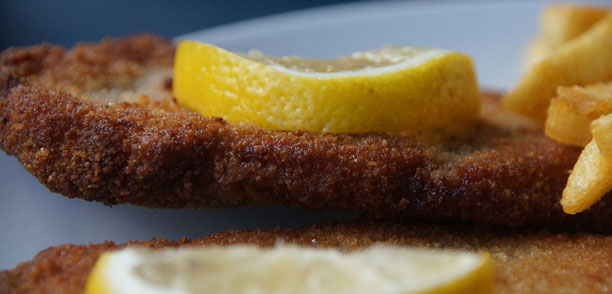 Vienna has an international reputation for its food, coffee and beer, but if you are a traveler on a budget or an exchange student in Vienna, you'll find it quite easy to quickly go over-budget on food and beverages. Here are a few places, which offer a great choice of good, international food at affordable prices.
Der Wiener Deewan – Liechtensteinstraße 10, 1090 Vienna
Popular with university students for its pay what you want buffet, this Pakistani restaurant has made a name for itself with delicious and affordable food. You will meet all sorts of people there and get to enjoy a genuine, open atmosphere. During lunch time the place gets pretty busy, but there's a take-away option as well. www.deewan.at
Café Hummel – Josefstädter Straße 66, 1080 Vienna
A typical Viennese café and restaurant in the heart of one of Vienna's most scenic districts, this place caters to a mixed crowd of daily local customers, students and tourists with traditional cuisine and favorites like Gulasch and Schnitzel. Lunch specials are affordable and usually come as a vegetarian and a non-vegetarian option. www.cafehummel.at
Café Merkur – Florianigasse 18, 1080 Vienna
Another student favorite in Vienna's 8th district, Café Merkur provides an affordable à la carte menu with plenty of local and international dishes to choose from. It's a cozy and quiet little café during the day, which usually gives you a good few hours to work or study if you need a little break from the office. Vegetarian options are plenty and you'll most likely meet an alternative, student-dominated crowd. www.cafemerkur.at
Hidden Kitchen CITY – Färbergasse 3, 1010 Vienna
It's quite justifiably called hidden kitchen, being a tiny place with a limited daily menu to choose from. The food is delicious though and comes at a decent price. Especially if you're more after a healthy meal than a hearty, traditional Viennese lunch, their salad options are a good choice. Since the place is so small, they do not take reservations, it's a short-term walk-in crowd and take-away customers mostly. www.hiddenkitchen.at
Minoritenstüberl – Minoritenplatz 5, 1010 Vienna
Located in the cellar of the Ministry of Education, this place pulls off something unique. It's a canteen style restaurant offering great typical Viennese cuisine at affordable prices. It's not a place to sit down for a few hours to relax though. Kitchen opens from 11:30 to 1:30, be there a bit early as there is a line of people to be expected, waiting for the few available tables to clear up.
Pizzeria Mafiosi – Reindorfgasse 15, 1150 Vienna
If you meet up with students in Vienna, at some point someone will probably mention this place to you. It has fed generations of students with cheap, big, no-nonsense pizzas which still manage to taste really well considering the price point. Situated in Vienna's 15th district, this pizzeria is more of a local's place where people go to eat, not so much to mingle and meet. www.pizzeria-mafiosi.at