Discounts and Deals in Vienna You Should Know About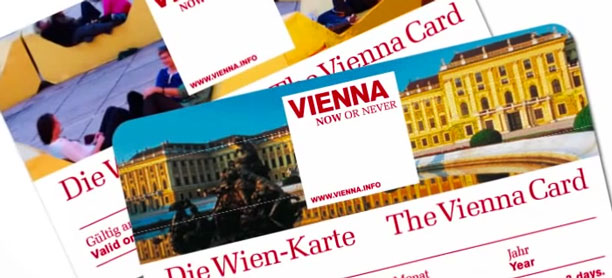 Of course it depends on where you come from, but I think we can agree that Vienna is a fairly cheap country, especially when compared to the other western ones. Despite this, who doesn't want to save some money for travelling (we can add links here to articles related to these topics), special nights out, concerts, experiences, or just rainy days? Well if you do, here are some discounts you should have in mind.
Niederösterreich Card & Vienna Tourist Card
The Niederösterreich Card, which can be purchased on www.niederoesterreich-card.at (German only), costs 59 euros. Sounds like a lot? Not when you consider that this card gives you free access to over 300 attractions, not only in Vienna, but in other areas of Austria as well. Examples of such attractions are Austrian National Library, The Chocolate Museum, The Sigmund Freud Museum, Vienna's famous Ferris Wheel, The Military History Museum and many many more. Not convinced? You can also get 30% discount to certain concerts and theatre plays, 10% off on certain travel deals, and different discounts for car, bike and even Segway rental. Now that you're convinced the card can be ordered online or bought from certain Trafik (tobacco) shops or from any of the Raiffeisen branches in Vienna or Lower Austria. But careful, the card is valid from April 1st (no joke) to March 31st the following year.
If you're a tourist and your trip to Vienna is a short one though,
is probably a better choice for you. The card is valid 48 or 72 hours and comes with discounts and benefits at 210 attractions (including shops and restaurants) and free use of any form of public transport.
Discounts on Train Rides
The ÖBB Vorteilskarte offers up to 50% discounts on train rides. If you are lucky enough to not have turned 26 yet, then you can enjoy these discounts for only 19 euros per year. Otherwise the card costs 100 euros. Even so if you plan on travelling a bit the card will pay for itself.
Online Deals
Also worth a mention is Daily Deal, the German language equivalent to Groupon, which closed down its service in Austria some days ago. In case you haven't already come across this kind of websites in your own country, this is where you can find the most random, yet still awesome discounts for anything starting with restaurants and pubs, different experiences (hot air balloon rides, escape rooms), sport, wellness and beauty (spas, massages, hairdresser's, gyms) to photo shoots, car rentals and even travel deals. It's like the site of all opportunity.
And since I mentioned travelling before, you can also save on that if you keep an eye on websites like www.urlaubsguru.at (German Only) and www.urlaubspiraten.at (German Only). Some of the deals they post are absolutely mind blowing.
---
Author: Oana Cornea
Image: Screenshot from Vienna Card Info Video