Finding the right Apartment in Vienna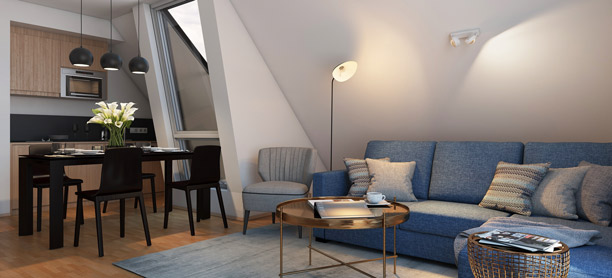 In a million-city like Vienna numerous apartments are offered for rent. But what if you don't have the time or are just not interested in searching, visiting, choosing, making deals and taking care of the legal bases? There might be an easier way: Your own apartment, fully furnished and cleaned regularly. Many people prefer the flexibility, their own space – especially if they stay more than just for the weekend. This is why the number of serviced apartments in Vienna is growing constantly, like the high-quality apartments of Rafael Kaiser.
Here are a few tips for finding the right one for you:
1. Location
Selecting the right location is one of the most important decisions. Usually, the desired location is close to your temporary workplace or school. Or it is at least at the right subway line (with Viennas public transport you can get everywhere in half an hour). Also local supply (groceries, pharmacies, banks, etc.) should be in the neighborhood. Many serviced apartment providers are located in several districts.
2. Equipment
How many rooms do you need? Kitchen, bathroom and bedroom? A big dining table to invite friends or colleagues? A terrace? Washing machine in the apartment or a laundry room within the building? Maybe it's time to start your personal checklist now.
3. Service
Some apartment providers have their own Front Office team who helps selecting the apartment that suits best for you and your individual needs, online or via phone. They also help you arrange cleaning dates or days, how the washing machine or the WIFI works. These employees are committed to make your stay as pleasant as possible.
4. Reviews
Most apartment providers have their own Facebook-site or are listed on Google (some also on booking.com). Don't just check the ratings only, but also how the company deals with criticism and how quick they respond.
5. Price
Take a look at the points 1–4 again and evaluate. What is important for you, which serviced apartment provider do you trust. Which area in Vienna ist best for you and how should your apartment look like? Make a list of 3–5 apartments, compare them and ask the providers for an individual offer.
There is more information about serviced and business apartments in our Moving to Vienna category.