Expat Interviews: Adrien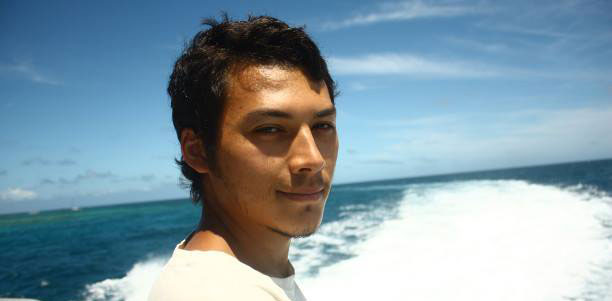 Adrien is a French expat living in Vienna and the first interviewee in our planed series of Vienna expat interviews.
Name: Adrien
Born: Tunisia
Age: 32
When did you move to Vienna and why?
I moved to Vienna in 2009. Before that I was living in Paris with an Austrian girl. At some point we were not really satisfied with our lives in Paris so we decided to give it a try with Vienna.
What did you do when you first arrived?
The first thing I did after my first time landing in Vienna was to eat a Pferdeleberkäse at the airport, but back then I was just visiting. We decided later to come here for living. And then I can't remember what I really did, but it was probably a mix between getting to know the city, trying out the restaurants, making some friends and tasting Austrian beers… what you usually do when you arrive in a new city. Also, I was somehow missing some places in Paris and the friends we left there, and I tried to find them back in Vienna. I'm sure that happened to many other people like me after they moved to a new place: you walk on the street and you suddenly recognize a familiar face, but after a few seconds you realize that it couldn't be this person because you know where he or she currently is and it's simply not here.
What was the hardest thing about moving to Vienna?
Nothing was hard. My girlfriend moved a few months before me and took care of finding the flat for us. I was also lucky to find a job in Vienna while I was still in Paris. So I arrived here and everything was set up. The transition was smooth.
How did you cope with the language?
My answer to the previous question would have been different if my job, as I arrived here, had to be done in German. It was in French instead. Otherwise, it would have been a mess because I could not say more than
Hallo or Danke. Even today, after 6 years in Austria, I am not a fluent German speaker. I am a bit ashamed of it but at least I can now have a conversation, and even if I constantly make a lot of mistakes, my level is good enough to work in German – but it took a damn long time.
What do you wish you knew when you first moved to Vienna, but only found out about later?
I have no idea. Maybe I haven't found it yet. Or I have known it since the beginning thanks to my Austrian girlfriend… I seriously don't know what to answer, it looks like things have been too easy for me or it could also just be that I forgot!
What advice would you give to people who are new to the city?
It took me 6 years to speak German because I didn't make a lot of effort. Of course we're not all gifted for languages, and some people manage to speak like me after only 6 months, but it's also about the time – and maybe money – you invest. So my advice is: take some courses! And stop watching US series – I know you love it but it's just a waste of time, watch German movies instead! Get your friends within the local population, of course it's easier to hang out with other expats but it's not the best for you if you want to understand more the people and the culture of the country you're living in.
Another advice that I often tell to newcomers who want to stay in Vienna for only 2 or 3 years: be careful because I've heard that many times from people who end up still being here after 10 or 15 years! I might just be yet another occurrence of this Viennese "syndrome", even if for me it was not sure if I came for 2 years or 10. But I hope that we will manage to move to another country sooner or later. Life is very comfortable here but I also enjoy to travel and discover new places.
What do you do now?
I've been working for a couple of years on an associative project dealing with Internet privacy, surveillance and centralization of data. This was started by a friend of mine and I joined him because I wanted to change something in my life, to decide exactly for what I would work and to organize my time as I want. So we created this association called Salut à Toi and responsible for the development of Libervia, a decentralized and ethical social network entirely based on free software. It is unfortunately very difficult to make money on the Internet when you don't play the same game as everybody else… I felt like I couldn't continue like that forever so I already took some distance and I'm now looking for a job. I'm also part of a cultural association based in Vienna, dieKulturvermittlung and I help from time to time the persons behind #openschoool or Vielmehr für Alle!. Last but not least, I am learning survival skills and I will eventually be able to teach them to other people, which I find quite exciting!
Wanna share your story? Write us contact@virtualvienna.net
---
Author: Oana Cornea