Performance Marketing & Google Ads Manager
Part Time
Posted 1 week ago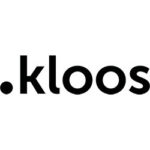 Website
.kloos
Who we are looking for:
 You are an expert in your field: PPC, Google & YouTube Ads, Social Media Performance Marketing and Analytics.
You have at least 2 years of relevant professional experience in an agency or in-house, where you were responsible for campaigns from planning to budget management as well as direct customer contact.
You have very good German and English skills, you may even have grown up multilingual or have lived abroad for some time. Every additional language is an asset.
You can write: from 3 words on a banner to ad copy to longer texts for landing pages.
You can think in an original way, design campaigns, and implement them in collaboration with our designer.
You can set clear goals, think analytically, understand data in context and derive the right actions from it.
You know what you are doing and can explain your goals and the way to get there to customers in a simple and understandable way.
You dare to try things out from time to time in order to gain new knowledge and break down well-established structures.
Your tasks:
Conception, planning and creation of PPC and social media ads campaigns
Ongoing support and optimization of existing campaigns
Project responsibility with direct customer contact Coordination & collaboration with other areas (graphics, SEO, content, …) independent training
In a nutshell:
Performance Marketing Expert
The minimum salary according to the collective agreement (full-time) is EUR 2,000 gross when starting a career. We will discuss your actual salary directly and adjust it to your qualifications and experience.
30h / week – unlimited – Vienna
Write to us at office@kloos.at, come by and see for yourself.