Rater/Machine learning agent
Freelance
Posted 3 weeks ago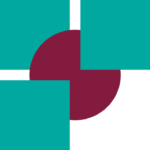 Website
RWS Moravia
About RWS Moravia
RWS Moravia is one of the largest and fastest-growing localization companies for a digital world with offices in North and South America, Asia and Europe. We adapt software and products into more than 250 languages so everyone can easily use them everywhere and every day.
Our client represents a highly innovative company with products that are used by billions of people across practically every industry. We are looking for creative people around the world who have a passion for learning new things and who want to work for one of the biggest brands in the world.
Interested? Keep reading and apply now!
What is the job about?
We cover a wide variety of tasks. Our raters/machine learning agents validate the search principles and systems used by one of the biggest global brands. Thanks to your contribution you will help change the ways in which people work with the internet. Your task would be to check that search engine results indeed correspond to what users were looking for.
You would analyze and provide feedback on text, web pages, images, and other types of information using an online tool, but you will also have the opportunity to sing songs for example.
Your work might include:
Data annotation
Data dialogue generation
Transcription of text in a given image (Optical
Character recognition)
Singing and humming songs from a predefined list

Raters work from home and can pretty much choose their working hours, while still meeting deadlines. This advantage comes with low level of supervision and therefore, the ability to work independently is required. Training materials and support are provided by RWS Moravia.
You are the right person if you:
Have native speaker fluency in German,
Understand English on a communicative level (all instructions and trainings are in English)
Want to work from home and have a stable, high-speed internet connection
Are flexible and communicative
Can stick to deadlines
Desire to be part of our global community