Human Resources Assistant
Full Time
Posted 3 weeks ago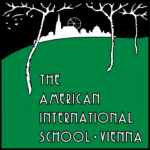 The American International School · Vienna
JOB GOAL
The Human Resources Assistant will directly assist the Human Resources Manager with a wide range of projects related to HR compliance, recruiting, on-boarding/orientation, and employee benefits.
RESPONSIBILITIES
Develop and Maintain HR Compliance Knowledge
● Develop a current knowledge of policies and regulations at AISV.
● Keep abreast of new developments in the HR field.
● Develop a working knowledge of HR information databases and searchable resources.
● Keep abreast of document retention and filing requirements.
Pursue an Attitude of Learning and Development
● Demonstrate interpersonal skills.
● Foster time management skills.
HR administration
● Track progress, deadlines, and priorities of all projects.
● Prepare documents and reports utilizing Google Suite capabilities.
● Proofread HR documents including marketing information, employment website and handbooks.
● Ensure AISV recruitment platforms are current with available job ads.
● Post new positions on various websites.
● Complete and mail out regret letters.
● Review and file background checks when they are returned.
● Maintain a satisfactory level of customer service with stakeholders, both internal and external.
● Properly handle employee requests through responsiveness, follow-up, and escalation.
● Input daily attendance for faculty / staff in Veracross and Excel; follow up with missing Leave Request Forms and facilitate collection of forms for school vacation.
● Manage HR Inbox.
Teamwork
● Work proactively with colleagues in the Business Office and all departments of AISV.
● Handle faculty and staff requests in a timely manner and deliver quality solutions if able, or escalate the request to the HR Manager.
● Openly share new ideas and information with the HR Manager.
ReadySub
● Manage substitute teacher tracking system ReadySub.
QUALIFICATIONS
● Bachelor's degree preferred
● Formal qualifications in business combined with office work experience ideally in an international environment
● Personable, able to comfortably and pleasantly deal with culturally-diverse / international group of employees
● Strong customer service skills – the HR department is a "help-desk" at AISV and pursues an "open-door-policy"
● Problem-solving capabilities
● An excellent command of English is essential (English native-speaker preferred) and a good command of German
● Well-defined interpersonal, organizational and planning skills. Detail-oriented
● Ability to effectively learn and acquire new knowledge and skills
● Ability to share knowledge and collaborate in a strong team-oriented environment
● Detail-oriented
● Proficient knowledge of MS Office and Google Suite
PERFORMANCE EVALUATION
The HR Assistant is evaluated by the HR Manager.
REPORTS TO
The HR Assistant reports to the HR Manager.
TERMS AND CONDITIONS
● Full-time position (40 hours/week)
● Annual minimum gross salary is 35,190 EURO with possibility for negotiation based on experience and background.
● The initial limited contract is for one year (twelve months).
The successful candidate will be subject to confirmation of the Austrian background check. It is the applicant's responsibility to
ensure they are legally able to work in Austria. AIS Vienna is not able to assist with any residence/work permits.
We are seeking someone available to start January 7, 2020.
TO APPLY
Please email a cover letter and resume, along with copies of your passport and residence/work permit (for non-EU citizens) to
HR@ais.at as one single PDF. Please indicate "HR Assistant" in the subject line and include where/how you found this posting. We
only accept electronic applications.
Interviews will begin November 25, 2019