Banking in Austria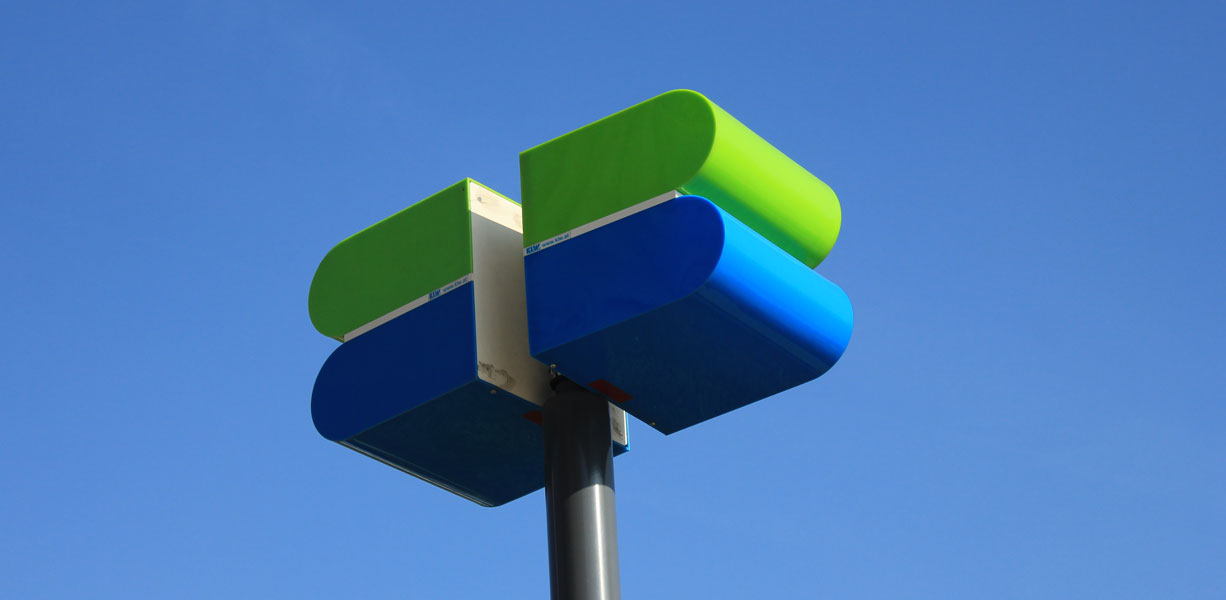 Austria is a member of the EURO currency area, and has a AA sovereign debt rating – a reflection of the highest political and economic stability. Regulation and prudential supervision of the banking sector and the regulation of the securities and insurance industries is performed by the FMA (Financial Market Authority) in cooperation with the Austrian National Bank (OeNB).
If you plan to stay in Austria for longer, you will need a bank account. A wide range of credit and financial services are offered by all of Austria's banks. The Austrian banking system is highly developed, with worldwide correspondent relations, as well as offices and branches in major financial centers. Large Austrian banks also have branches, subsidiaries, and joint venture operations in Central and Eastern Europe. Many major foreign banks have operations in Austria.
Opening an Account
Opening an account in Austria is simple. You will need to have:
Your passport
Proof of residence in Austria
Residence Registration Form (Meldezettel)
Employment details
Student Identification (In order to open a student account)
Go to the chosen bank taking the documents and ask to open an account (ein Konto eröffnen). Once you have finished filling out the forms, and the bank representative processes them they will provide you with a welcome pack providing information about the bank's services and the account details and assign you a personal banker who can help you in the future with any question or chances you may wish to make. Bank cards are sent by post within a few days (depending on the bank). It is wise to keep copies of all bank documentation as well as statements for future reference.
Services Normally Offered Include
Current account (Girokonto)
Debit card (Bankomatkarte)
Overdraft facility (Dispokredit)
Standing orders (Daueraufträge)
Savings account (Sparkonto)
The most common type of account is Girokonto or Current account (Checking account in the US). With the current account you have access to your money via Bank Lobby or ATM with your Bankomatkarte (ATM card). Most banks in Austria will not issue you a credit card, overdraft protection or ATM cards until you have been employed on Austria for 3 months. They do however issue you a debit card which lets you withdraw money from the machines in your bank ATM lobby.
Every current account holder is issued with an account number (Kontonummer) and every branch has its own bank sort code (Bankleitzahl). For international bank transfers, account holders should use the IBAN number and BIC code. All accounts in the EU are allocated with these numbers aimed at facilitating cross-border payments. These are vital for employees based in a different country from their employers.
Online banking services are usually accessed directly through their websites. Pre-allocated TAN codes are required for secure money transfers. These will be issued when opening an account.
Most accounts also issue an Bankomatkarte (Austria this is usually a Maestro Card) , which can be used in most larger retail outlets as a debit card. A PIN number will be issued when opening a bank account and this can often be changed directly at the banking terminals. Many shops that accept the Bankomatkarte payment require the holder to type their PIN number into a card scanner or simply sign the back of a receipt.
Checks are available but rarely used in Austria although travellers' cheques (Reisescheck) can be issued by most banks.
Administrative Costs Which May Be Charged
The services provided by the bank and the administrative service charges may differ from bank to bank.
Charges for opening an account
Administrative costs
Credit card costs
Savings Account (Sparkonto)
Savings accounts can easily be set up by phone, Internet or in person. Current account holders will be issued with a separate Debit card for their savings account. Depending on the savings account, money can be withdrawn at any time or must be left for a specific period in order for higher interest rates to come into effect. A standing order can be set up directly from the account holder's current account, or money transfers can be made directly into the savings account from other sources.
Statements
Statements (Kontoauszüge) sent once a month by post to account holders by request (this may differ from bank to bank). They may also be printed out at any time from bank terminals in branches of the account holder's bank.
To receive money transactions the sender needs:
account name (Kontoinhaber)
name of bank
IBAN number
Swift or BIC Code (for international transactions)
Transfers from the same bank normally take effect on the same day; from other banks this process can take up to several working days. Transfers from abroad require IBAN & BIC code, may take longer and incur additional costs.
To transferre money( Überweisungen) the details required are:
account name (Kontoinhaber)
name of bank
reason for transaction (Verwendungszweck) or customer reference number
amount (Summe)
IBAN number
Swift or BIC Code (for international transactions)
Transfers Can Be Made:
Online
Terminals in bank foyers
Directly from the bank clerk (fill out an Überweisungsformular before getting in line)
It is recommended to get and keep a receipt (Quittung/Beleg) of each transaction.
Standing Order (Dauerauftrag)
When setting up a standing order, many companies (including water, utilities or telephone companies) will ask for a direct debit authorization (Einzugsermächtigung) to be completed, enabling them to draw money directly from the holder's account on a regular basis. A standing order can also be set up directly with a bank clerk, by telephone or by using the banking terminals in local branches of the account holder's bank. Simply fill out the account information, frequency of payment and start date.
Credit cards (Kreditkarte)
Credit cards can be issued at any bank from a variety of credit card companies. Visa and Mastercard are the major issuers. Credit card bills will be deducted straight from the current account at the end of every month and a separate statement will be sent to the account holder's address.
Placement Of Points And Commas When Writing EURO Amounts:
€1000.00 (one thousand EURO) is written: €1.000,00
Opening Hours
Banking hours often differ from bank to bank and also branch to branch, but most banks in Vienna are usually open Mon to Wed, Fri 8:00 am – 3:00 pm, Thu 8:00 am – 5:30 pm; some branches are closed 12:30 – 1:30 pm. In the center of the city many banks are open continuously from Mon to Wed, Fri 8:30 am – 3:00 pm, Thu 8:30 am – 5:30 pm.
Banks are not open on Saturdays, Sundays or Legal Holidays. But if you have online banking, you can do transactions 24/7 and Bank foyers are usually open 24 hours a day and contain both ATM machines and machines to print out your bank statements.