Life in Vienna for Families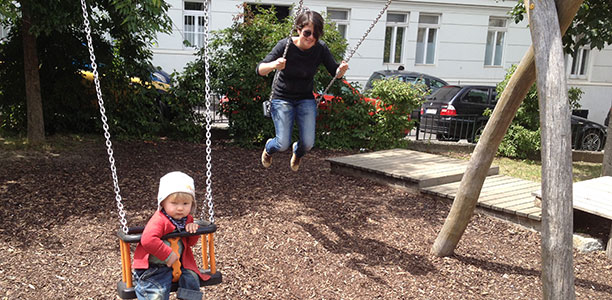 Vienna's safety, it's abundance of parks and playgrounds, and the numerous other things Vienna offers make it an enjoyable place for the entire family. Vienna has great in-place support networks provided by the different international organization, the international community and the city of Vienna. There are the traditional organizations like scouting, but the city of Vienna also offers a huge network of others.
There are numerous options for their education starting with Pre-School all the way through University. Your children can receive a traditional Austrian education, become part of the Bilingual program or attend the American or International schools, or you yourself can continue your education here.
Meeting People from our host-country as well as other countries is an experience that you and your children will always fondly remember and also help your children develop an understanding and friendships outside of their own culture, giving them a head start in our fast-shrinking world.
Education in Vienna
Vienna is a hotbed of learning in the better sense of the word. It's been a university town since 1365 and elementary schooling has been obligatory since Maria Theresa's day. There are a wealth of international educational institutes on offer, from multilingual primary schools to private universities, and not just for Viennese pupils but for the whole international community. Vienna's specialists are in high demand. Adult education has a long tradition. The standard of research is world-famous.
The choices for a child's education in Vienna are as diverse as the population. Schools offering American, British, French and many other curriculums are available. Vienna also offers children an excellent Bi-lingual education (German/English) for those who would like their child to have more of an Austrian School experience and to become more immersed in the German Language.