Top 7 Nightlife Locations in Vienna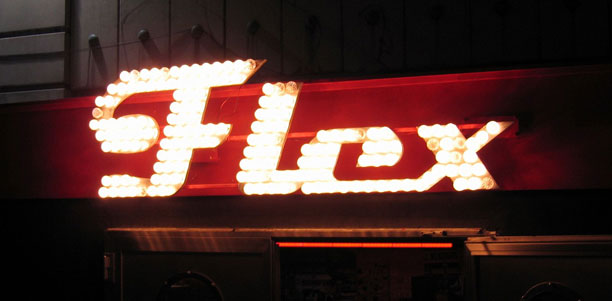 There's no need to go to sleep early, rather the possibility to party all night! Vienna has no major party area, but nightclubs are spilled all over the city. Since the metro operates all night on weekends and public holidays that's a minor problem. Here's our list of the top Vienna nightlife locations:
Arena Wien – Baumgasse 80, 1030 Vienna
Born out of a youth movement occupying the area in the 70s, the Arena is one of Vienna's longest standing institutions for alternative culture. It's been host to thousands of great concerts since then and continues to be an important spot in Viennese youth culture. During the summer, open air events are an amazing experience there, as you'll find yourself engulfed in a crowd of fellow music lovers under the Viennese summer night sky.
www.arena.co.at
Grelle Forelle – Spittelauer Lände 12, 1090 Vienna
Situated along the Danube, the Grelle Forelle has grown to become one of Vienna's best known places for electronic music, drawing in a variety of international acts for a good mixture of genres and musical tastes being catered for. At its core, it is a great night club experience there, which will see you dancing way into the morning hours.
www.grelleforelle.com
Flex – Donaukanal – Augartenbrücke, 1010 Vienna
A dinosaur among Vienna's night clubs, the Flex has been host to many great acts. Regardless of what day of the week it is, you'll be able to find either an exciting night's entertainment or a nice relaxed night out, as this place sort of manages to always provide you with both. Look out for their special events, as they usually draw in quite a crowd.
www.flex.at
Club Passage – Burgring/Babenbergerstraße, 1010 Vienna
If you're after a hip place to dance to the latest chart hits, this is one of your best options in Vienna's night life establishments. A popular place with students as well as with a young business crowd, you'll be able to dance the night away, right underneath one of Vienna's most prestigious and most historic areas right at the heart of the inner city. Regular special events are definitely worth looking out for.
www.club-passage.at
U4 Vienna – Schönbrunner Strasse 222-228, 1120 Vienna
Perhaps Vienna's oldest and most recognizable night club, the U4 has been a favorite with the Viennese youth for over 30 years and still keeps going strong. Special events take place throughout the year and usually deliver for music lovers of every genre. Located right by a subway stop (and named U4 accordingly), this place has a great big city flair to it and usually comes to mind when people from other places around Austria think about how Vienna's youth is spending their nights out.
www.u-4.at
Fluc – Praterstern 5, 1020 Vienna
While not being one of the large venues in Vienna, the Fluc has managed to grow into a very recognizable name in Vienna's alternative scene. Regular events include concerts as well as poetry readings and dance parties. You'll find great variety in this place throughout the week and its location at the Praterstern, the central point of access to Vienna's famed recreational area, makes it well worth a visit.
www.fluc.at
Volksgarten – Burgring, 1010 Vienna
Situated at the "Ring", the circular road surrounding Vienna's inner city, Volksgarten is not just one of Vienna's most beautiful parks, but also a great spot for a night out. Changing one-time events with international DJs combined with a variety of regular events in a picturesque, unique setting make for a memorable nightlife experience. The crowd will be a good mix of ages and you'll get a choice of events from typical student parties to up-scale clubbing.
www.volksgarten.at
Vienna has also a lively LGBT club and party scene- see our article on that. Not a club person at all? Then check out our list of the best international pubs in Vienna!
---
Image: CC BY-SA 2.5