Photography – capture fall's beauty!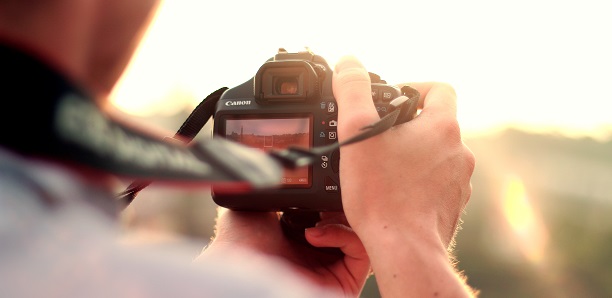 Daily routine does not sneak its way as fast into the ever-changing and adventurous life of expats, as it probably does for locals. This advantageous springboard should be harnessed by constantly looking for memorable moments and capturing them. That's why expats (and locals) alike should not be scared to take pictures and other memorabilia as often as opportunity strikes just to keep that spark in life.
Photography is an art form that may be hard to master, but is surely easy to learn. Even amateurs and beginners can achieve incredible outcomes. With today's accessibility and technology capturing a moment is easier than ever, and half-decent cameras are more affordable to everyone than ever. And even if smartphone photography is frowned upon, it is a camera that is practically always ready to capture an opportunity and always better than nothing.
Tips & Tricks
To encourage your efforts we have gathered some simple tips, which will help you to step up your photography:
Don't try to highlight everything in one shot.
Don't let multiple subjects compete, focus on one element either if it is a landscape, a person or just an object and chose a setup to highlight it properly. Don't try to catch a dog, playing with the waves on a beach at sunset in one picture, but avoid cutting anything off unnaturally.
Not into the light, never
Photography 1.01: As tempting as it sometimes seems perspective-wise don't shoot into a light source unless back-lighting is a feature you aim for. But don't get intimidated, playing with light and its reflections can create unexpected beauty.
focus!
Whether you are on manual settings or autofocus make sure the camera is on the same page in terms of focus as you are. Do not fear using a tripod or a surface to stabilize your shot.
Play with the angle
Found something worth taking a picture? Take a second before you shoot it and check, you're your surrounding has to offer, different angles can open whole new perspectives and add drama to a photo.
Think outside the box.
Easier said than done there are often more approaches, than the obvious straight forward one. Look for contrasts, borders, colors you can add to your photo. Being flexible and trying something new can sometimes go a long way.
Know thy craft.
Whilst creativity is a necessity it is also important to know you basics and limits. You can only open your shutter so far until the picture gets blurred and the same goes for ISO. Though it is fun to experiment with limits and overexposure, don't get overexcited.

Do something with your photos!

With apps like Instagram and Flickr we have found a digital platform for sharing pictures and everybody can take his or her personal approach. Want to share your everyday life? Or create a catalogue of the beautiful things you come across? Or just shout a #hello out to the world. Pictures are a strong way to connect, without saying a word and can become our own digital galleries.
But do not forget about good old analog picture. Getting photography's developed is easier than ever, all you need is a drugstore and a data storage device. However you prefer to see your pictures, don't just store them in some folder!