Day-trippers' service & shopping paradise across the border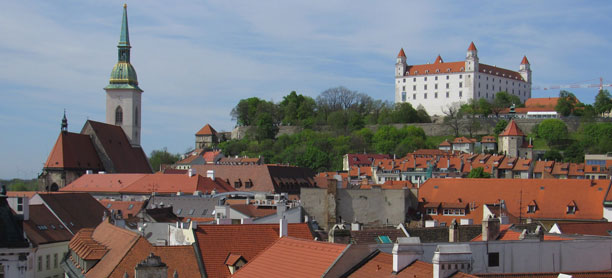 Situated in the very middle of Europe, Austrians were always interested in their neighboring countries. Within the years, Austria developed not only as a bridge between Western and Eastern Europe, but gained fundamental knowledge about the Eastern European countries and cultures. Hence, it is no wonder that the Austrians regularly use those good trans-border relations to visit their neighboring countries every once a while. Especially the Viennese population admires short trips to countries as Hungary, Slovakia and the Czech Republic.
After the defeat of communism and especially after the accession of eastern European countries to the EU, border tourism increased very quickly. It was Hungarians, Czech and Slovaks exploring their eastern neighbor's historic sites. And it was Austrians, on the other hand, who quickly learnt about the unique shopping possibilities in Hungary and Slovakia. Since then, a real cross-border passion has developed as especially young people and families enjoy the advantages of so-called border shopping. Here are the two most admired shopping and service opportunities close to the Austrian border.
Sopron
Sopron is only 60 km from Vienna and the place to go if you need a new haircut, facial beauty treatment or getting your nails done. To state it clearly: Sopron is the perfect city for your next ladies-trip! The emblem of Sopron symbols the city's spirit: an open gate heartwarmingly welcomes visitors to Sopron's historic and culturally interesting sites.  Moreover, within the last years, Sopron managed to establish as the unofficial headquarter for beauty and wellness treatments in Eastern Europe. Various dentists, coiffeurs and beauticians offer high-level treatments for almost half the price one would have to pay in Austria. Dozens of Austrians visit Sopron each month to enjoy professional beauty treatments at an affordable price.
Bratislava
Slovakia's capital is only 54 km from Vienna and the perfect city for an exciting weekend-trip! Bratislava indeed has it all: historic sites, a vivid party scene and great shopping opportunities.
The ancient city center is absolutely worth a visit. The Bratislava Castle, for example, regularly hosted queen Maria Theresia during her visits. Today, it houses the Slovak National Museum. Also, the first humanist university of the former Hungarian kingdom was built in Bratislava. In 1465, King Matthias Corvinus founded the Academia Istropolitana as a center fort he development of humanism in Hungary.
Still, Austrians not only enjoy a relaxed walk through the city center but often use their visit to get their eyes done. Yes, that's right: Bratislava hosts one of the best eye clinics of central Europe. Whereas the technology is at highest standards, the prices are much lower than in Austria.
Furthermore, Vienna's party people often choose Bratislava as their Saturday night party location. The city has countless pubs and great clubs and is famous for its young and open-minded startups scene. As an additional plus, hotel pricing is more than moderate, making it affordable to go out in the evening and stay overnight in the city. Even on Sundays, Bratislava is worth a visit: the city has very liberal shop opening hours meaning that most malls will be open on Sundays.
Both cities are definitely worth a visit and the upcoming summer month will surely provide the perfect weather for your city trip.