Transferwise – Money makes the world go round
SPONSORED ARTICLE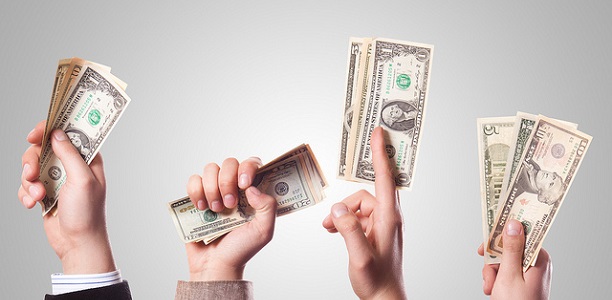 Somehow it is always the same with good ideas, once a great idea goes public people wonder, how no one could come up with such an obvious improvement earlier, more than that they think to themselves 'why didn't I think of that myself.'
Wiring money worldwide has always been connected with inconvenient necessities like fees, the time it takes to process, laborious institutions, etc. In this digital age nearly every act has become easier and more accessible hence to communication technology. Distance does not matter anymore in everyday life, you can chat via video with the whole world, you can order your groceries online, and you can handle your bank account on your phone. There are numerous services to simplify everyday life without the necessity of leaving home. It is only a logic consequence that wiring money also benefits of these changed circumstances and the people, who took it in their hands, were the same people who revolutionized long distance calls by inventing Skype.
Transerwise
Transferwise is a service, which does to money transfers what Skype did to video telephony, it simplifies the process, offers an alternative and charges less for it. Skype cofounder Taavet Hinrikus and financial consultant Kristo Käärmann were facing the same fate many expats do by living and working between the U.K. and Estonia. They were losing money by being paid in pounds but handling their financial lives in Euros (Hinrikus) and vice versa (Käärmann). They found an arrangement in which each of them transferred his loan directly to the account of another to bypass established exchange institutions. The idea of peer-to-peer money transfer was born and named Transferwise.
On customer point-of-view Transferwise is much like other exchange institutions i.e. Western Union or Santander. The customer enters a targetrecipient and the desired currency and the money is transferred. Unlike established institutions Transferwise does not directly wire the money to the recipient, but redirects it to an equivalent sender in the opposite direction. This way the original recipient receives the money not from the original sender, but the equivalent transaction with the benefit of not having to exchange currencies. This concept allows transferring money across without costly conversions, while offering the same service as the established concept.
Let's talk numbers.
Currency conversions and border transfers are a costly thing to process and consequently the customer has to be charged for it, next to the transaction fee. Transferwise avoids these costs at all and is able to offer the same services for a transparent and static fee of 0.5% instead of up-to 5%. The London-Talynn based startup has grown vastly since its launch in 2011 and has transferred about £3 billion already. Investors like Sir Richard Branson (founder of Virgin Group), Paypal and have shown their trust in the startup, which has been able to raise a total of £91 Million (January 2015).
In this globalized and connected day and age the need for safety and trust has never been bigger, especially when it comes to money transactions online and this is one reason why it took so long for a great idea to establish, but though Transferwise does not build skyscrapers and wears a suit, is it really less trustworthy than the established system? Hinrikus and Käärman felt the need to save money and avoid unnecessary payments and out of this need, they established an improved system of something, which had not adapted to these modern times. And Transferwise aims to solve the same problem expats share worldwide.
Image:
401(K)2012 (CC BY-SA 2.0)