How to find an English-speaking job in Vienna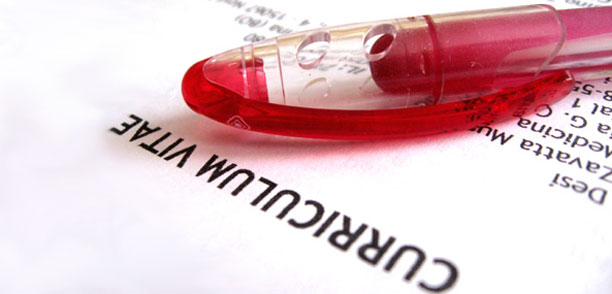 Finding work in a new place can be quite a challenge and sometimes the hardest task can be to find a place to start from. Vienna generally has a good employment rate and sees companies of various industries hiring, but being fluent in German can be a necessity at times. Here are a few suggestions on how to find a job in Vienna, where English will be your main language.
Walking in
Walking in and introducing yourself can be a great option if you already have a general idea of which employers could be a good match for you. This obviously does not work for every line of work and every employer, but if you work in hospitality, for example, dropping your CV in person and linking it to an actual face that way can be a good idea to get acquainted with potential employers.
Social Media
Facebook has grown to become an important tool in job hunting all over the world and Vienna is no exception here. There are groups and pages connecting expats in Vienna (Our own Facebook page is a great starting point 😉 ) to share their experiences as well as groups used by locals to find jobs. Speaking German will boost your chances here quite a bit as well, but definitely is not required. On the other hand business platforms like LinkedIn or XING might help you with your search.
Online Job noticeboards
Austria's most popular online job noticeboards usually come in both German and English versions. The same does not always hold true for the adverts posted there, but you should be able to get a few promising leads out of the popular websites. Don't expect replies to be too quick though, as it's common for companies in popular fields to be flooded with inquiries during certain phases throughout the year. Especially if you are looking for a job with a high level of qualification, it is not uncommon for the hiring process to take quite a substantial amount of time. Our English-speaking job board at virtualvienna.net is a good resource.
Besides internationally known job portals like Monster or INDEED, there are big Austrian portals on
derstandard.at/karriere/jobsuche (German only)
www.karriere.at (German only)
or you can find explicitly English-speaking jobs in Austira on:
www.jobsinvienna.com
www.thelocal.at/jobs
Get to know expats and locals
Whenever you are getting into a new place, facing the task of settling in and establishing business relations, it helps quite a lot to associate with people who already went through the process successfully. So make it a priority for yourself to get to know expats who already are a few steps ahead and learn from their experiences and advice. Also, getting to know locals who work in a similar field and know the specifics of working in Austria quite well, is a good way to get some job leads and understand the fine points of getting a job and working in Austria.
Recruitment agencies
There are quite a few recruitment agencies operating throughout all of Austria, some of which specialize in specific fields, while others just work for one particular company or a couple of subsidiaries of a bigger holding corporation. You'll most likely come across a few agencies while going through online job noticeboards (look for key words like "agency", "Agentur" or "human resources"), and when you do, it might be worthwhile to ask your contact there for other job offers in similar fields, even if your application is rejected.
Image: CC BY 2.0 by Desi Italy