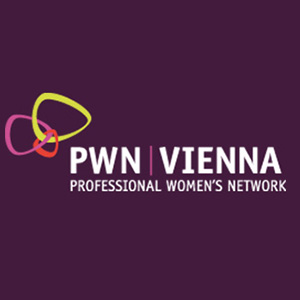 PWN (Professional Women's Network) Vienna is one of the 25 City Networks of PWN Global. We are a volunteer-led organization comprised of over 100 members of 35 different nationalities and open to women of all sectors and industries. Originally established as the Women's Career Network of Vienna in 1993, WCN grew over the years to become the city's premier English-speaking association for professional women. Now as PWN Vienna we set our sights on a future characterised by international cooperation, high quality development opportunities, and a growing membership of dynamic, talented women.
What they offer
A growing and diverse local membership of over 100 women of 35 different nationalities, active in all sectors and industries
Access to a global network of over 3,500 members in currently 25 city networks
Monthly events at an exclusive location in downtown Vienna featuring speakers on business related topics and offering excellent networking opportunities.
Professional development workshops on a variety of subjects, and facilitated networking.
A highly successful mentoring programme with the opportunity to cross-mentor with other PWN chapters around the world.
A supportive and welcoming English speaking environment for professional women to exchange information and pool resources.
An online platform and online forums allowing you to participate in webinars, share information, and access a wealth of professional resources.