Kids in Vienna – things to do for families in Vienna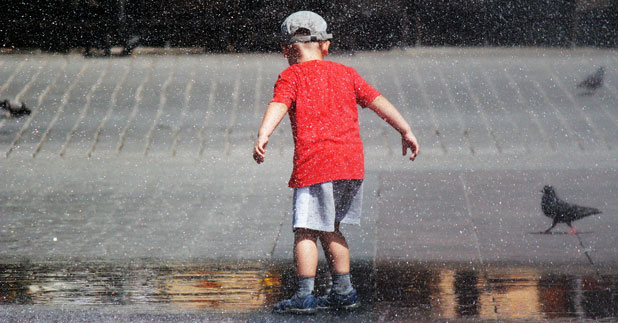 If you relocate to another city with your family, one of the things which can be surprisingly tough to find out are places to go to, which are fun for kids and parents alike. Vienna is a family-friendly city with a whole lot of options and places to visit, which kids are sure to enjoy. Most of these places will happily accommodate you in English, so there's no need to worry if you and your family are not as proficient in speaking German yet. Many of these places are open throughout the whole year while some open seasonally, so there's a lot to choose from regardless what time of the year it is.
Here's our list of Vienna's best places to check out with your family:
Tiergarten Schönbrunn – Vienna's Zoo
Vienna's world famous zoo at Schönbrunn is a great attraction for kids of all ages. Animals are exciting for kids – from cute panda bears to orangutans in the ape house and polar bears in the polar dome, the zoo has a lot to offer on the entire span of its massive area. You won't be able to see the entirety of the place in a single visit, and with night tours and daily public feedings, there are plenty of reasons to keep coming back for visits. On every first Sunday of the month the zoo holds special guided tours for families with each tour covering a specific topic to educate kids and adults on a variety of fascinating wild animals, their habitats and their behavior. Admission for adults is €18.50 and kids up to the age of six are admitted free of charge.
Time Travel Adventure World
This guided tour takes you on a ride through time in Vienna, from the time of the Romans and their camp Vindobona up until the days of wartime Vienna. The tour features a "5D cinema" show, animatronics, music and special effects, attempting to recreate the experience of being engulfed in Viennese life through the centuries. The tour lasts about 50 minutes, costs €19.50 for adults (reduced prices are available for online bookings) and is free for children under the age of five. Falling just short of an hour, this tour is suited for younger kids as well, who might not have the endurance to go through with a tour of the entire city.
Waldseilpark Kahlenberg
Vienna's largest forest rope park offers a range of 15 climbing courses of different levels of difficulty, suitable for children and adults. You'll be able to enjoy the scenic setting of the Vienna Woods as you challenge yourself climbing through setups of ropes, swinging bridges, platforms and zip lines. Kids can enter the easiest courses if they are taller than 110 cm. There are personal guides available to book who will work with people who suffer from fear of heights and you can also arrange group bookings. The Kahlenberg is a hill in the Vienna Woods, located in Vienna's 19th district and as such a popular and comfortably reachable summer destination for locals and tourists alike.
ZOOM Kindermuseum
The ZOOM children's museum is located in Vienna's 7th district at the Museumsquartier and offers a broad range of exhibitions and activities for children of all ages. The ZOOM Atelier offers children from the age of three a chance to explore their creativity and develop their motor skills by experimenting with different materials and techniques to paint, cut, build and mold to create their own art pieces. With the Viennese children's lectures held once a month, children between the ages of eight and twelve get a great chance to ask questions that interest them specifically and have a scientist answer them in all detail. There is a schedule full of regular and special events, so there are plenty of reasons to check out the museum every now and again.